Saturday January 23, 2010
2010: An Odyssey Continues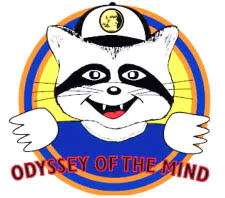 Hello, 2010. 2009 was a strange year, indeed. I quit my job after 5 years last spring, since then I've been working as a software/infrastructure consultant and playing with a lot of new technologies (of course also leveraging expertise I have with some more established ones). I've also done a lot of thinking. Thinking about cloud computing and compute marketplaces, about energy, mobile and transportation technologies, about life and the meaning of the whole thing. Consulting has had its ups and downs. Looking back at 2009 though, I can safely say I'm glad it's over. Not that it's all bad news, I have my share of things to be pleased about too. My daughter's Bat Mitzvah was beautiful. I've been spending more time with the kids, switched to decaf (I really enjoy the taste of coffee but excess caffeine isn't healthy) and was invited by my old friends in Metallica to some of their seminal events.
Nonetheless, 2010 will no doubt be an upgrade over 2009.
One of the things I'm spending more domestic time around is Odyssey of the Mind, a creative problem solving competition that my son is participating in. My daughter did it previously and went to the world finals with her team twice, my son went last year, and (warning: proud papa bragging alert) placed 4th! This year the coaching torch is passed to me and I'm working with the team facilitating their solution for the long term problem which will be presented at the regional competition next month. We're hoping for a set of repeat victories that will send us to the world finals again this year. I'm new to coaching OotM but my co-coach has coached before and I've helped the teams in supporting roles in years past, so the Odyssey regime is not completely new to us.
This week will present some interesting challenges. My co-coach is physician and will be flying into Haiti to join the relief effort; I'm really happy for her to have this opportunity to be of service. I'll do my best to keep the OotM team moving forward until she returns.
Work will pick up too. Consulting has given me an opportunity to learn Ruby, Rails and a lot of stuff in that technology orbit. I've also been putting Amazon Web Services to heavy use and playing around with Twitter's APIs. I've been looking for opportunities to scratch some Hadoop itches and lately my interests have turned towards programming in Scala, I expect some consulting gigs to shake loose to sate those interests. If the opportunity is right, my entrepreneurial impulses will get the best of me and I'll stop (or scale back) consulting to jump a on new start-up. My desire to set the world on fire will never be satisfied.
Yea, 2010 is gonna be good. Check it out, the Giants have made some changes that look like a credible offense. Already, it's gotta be better than 2009.
( Jan 23 2010, 10:02:26 PM PST )
Permalink