Thursday June 03, 2004
Umlaut emerges in the blogspace
After a long publishing hiatus ('cept for the periodic email dispatches with tidbits o' fun), Umlaut is broadcasting again!
Back in those days that I cared a lot about metal, Herr Umlaut and myself were making a lot of it happen. These days, I'm not really in the loop anymore (damn, I don't even know who the hell these people are) but it's still plenty fun to hear the echoing reverberations of all that crap that's irrevocably changed pop-culture.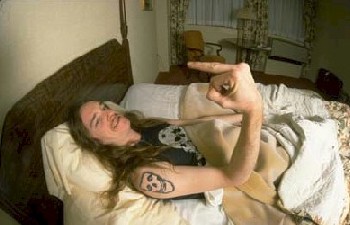 Welcome to the blogosphere, Umlaut!
( Jun 03 2004, 01:29:49 AM PDT ) Permalink