Tuesday January 27, 2009
Inbloguration: One Week Later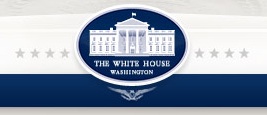 As mentioned last week on the Technorati blog, Technorati was crawling the new White House blog within a day of its launch. Most of the blogosphere doesn't require individual customization in our crawling framework but in some special cases, it must be done. The White House blog is a prime example of why this is so but I'm pleased to report that Technorati's new crawling technology makes what was impossible with our old crawler easy with the new one.
Given the volume of moderation that'd be required, it doesn't surprise me that the posts don't take comments. But there are other more basic blogging practices of concern:
It doesn't have clear feed discovery. There are multiple rel="alternate" elements in the head section of the HTML document.
The permalinks are irregular; the first few were under the blog URL, the rest have been under other paths on the whitehouse.gov site.
The HTML doesn't have any of the common CSS attributes that indicate structural semantics; if I get to vote on this, I'll opt for hAtom
The absence of full content feeds or full content on the front page isn't a problem for Technorati's new crawler; it can crawl the post pages and extract content to index from those.
So how has the blog done in the last week? Well, it emerged in the top 1000 just five days after its inception. Keep an eye on the blog's Technorati blog info page - it's currently ranked 882 (1,876 links from 1440 blogs). Many of the links are to main blog page, citing its existence. But the majority of the links were to the kick-off post (date line reads: "Tuesday, January 20th, 2009 at 12:01 pm") and the inaugural address. Here are the posts and their link counts:
It's really encouraging to see the White House, specifically Macon Phillips, posting updates about President Obama's policies and political activities. Going forward, I hope to see more consistent publishing practices. For instance, should slug words be separated by underscores or hyphens? Should the proper names in URL slugs be mixed case (e.g. Timothy_Geithner_sworn_in) or down cased (e.g. now-comes-lilly-ledbetter)? It's less important which one but just pick one and stick to it! Also, the White House Blog should use durable URLs for permalinks: there's a posting with the path /blog_post/PressBriefingHighlights/, another with /president-obama-delivers-your-weekly-address - what are they going to use for the next post with highlights from a press briefing or next week's weekly address? If Mr. Phillips needs any further advise on effective blog publishing technology, I'm easy to find and happy to be of service.
whitehouse white house blog blogging blog+technology obama technorati inbloguration
( Jan 27 2009, 12:41:39 PM PST )
Permalink